In this article, you can find out steps to set up WebViewer:
Which browsers are compatible with WebViewer?
Alfred's WebViewer currently supports the latest versions of Chrome, Safari, and Microsoft Edge. Please make sure you have the most recent browser updates for the best user experience.
How to set up Alfred's WebViewer
To set up the WebViewer, please follow these steps:
Ensure that you have set up your phone/tablet as a camera before using the WebViewer

Open the Chrome or Safari browser and enter the URL for the WebViewer:
Alfred WebViewer | PC as Home Security Monitor

Make sure you use the same account in the WebViewer as you do on your phone/tablet

Once logged in successfully, you will be ready to use the WebViewer to view the camera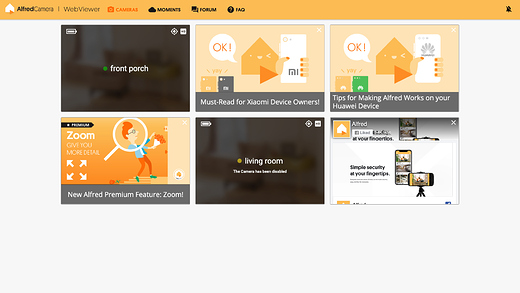 Enable Notifications
Are you looking to receive notifications for events while using WebViewer, just like how Alfred works on your phone? Now you can follow these simple steps to enable notifications:
Click on the bell icon and enable the toggle to turn on notifications

Select Allow to grant the necessary permissions

Quick Control
Once you have turned on and allowed notifications, you will see a doorbell icon in the status bar like this:
You can use it to control whether you want to get notified or not. This is how the icon looks when notifications are disabled:

Not getting any notification?
It is possible that you clicked on "Block" when the browser prompted. Depending on the browser you use, this is how to unlock:
Chrome
Please find the lock icon next to the URL, and enable "Notifications" toggle

Record video
1. Click on the film icon to start recording. You will see a timer popping up.
2. Click on the film icon again when you are done.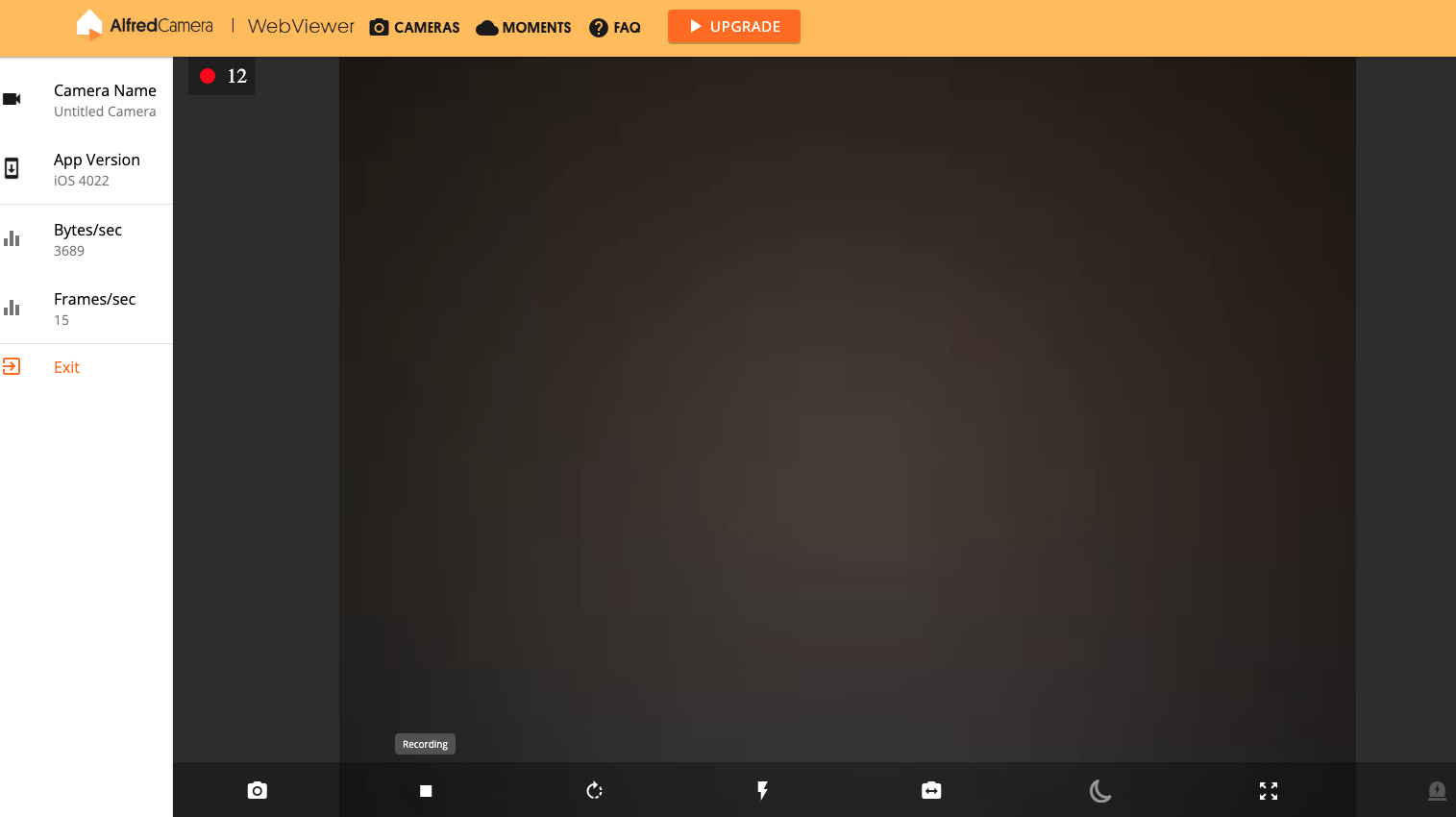 3. Find the recording in the Moment section

We are in the process of adding more features to the WebViewer. Please continue to support Alfred and stay tuned!
If you have problems with WebViewer, please try the troubleshooting steps here to see if the issue could be solved.
See Also:
🙋 Still have questions? Please contact us from the More tab in the app.