There are 2 possible reasons why you may not be able to access your Camera device from the Viewer side:
Alfred has been terminated by the device in the background (7011)
The previous live session did not end properly, causing the camera to get occupied (7011)
Another app is using the device's camera function (7012)
All of these issues can only occur on Android devices.
There are a few tips on preventing and resolving 7011 and 7012 issues:
Don't press the power or home key
Make sure no other app is using the camera function (e.g. taking photos, Skype, etc.)
Apply additional settings if you're using Huawei, ASUS, OPPO, and Xiaomi

device
If the issue continues to persist on your Camera device with version 2.0, we recommend reverting back to Camera version 1.0: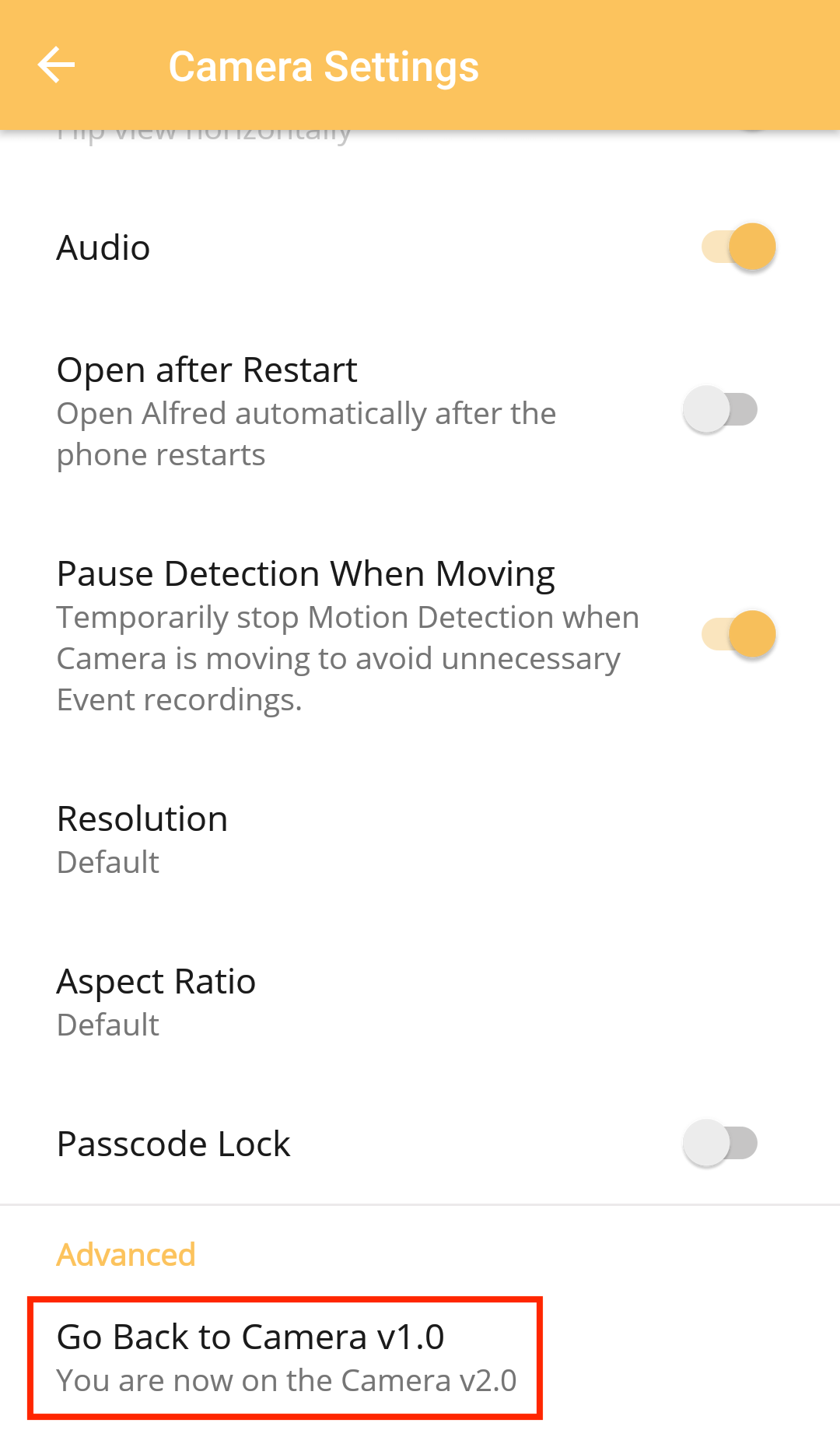 Lock Alfred in the background (Android-only)
⚠️ Note: When an app is running but not in focus on the screen, it is considered to be running in the background.
Find the AlfredCamera app in the background


Tap the AlfredCamera logo


Lock the AlfredCamera app

You might also have to activate the app by relaunching the app every couple of hours.
See Also:
🙋 Still have questions? Please contact us from the More tab in the app.