If you use an OPPO, ASUS, or Infinix device, please enable autostart on your devices. If autostart is not enabled, Alfred may be terminated and you may not receive notifications.
To make sure Alfred runs smoothly on these devices:
Lock Alfred in the background (Android-only and may look different on different devices)
⚠️ Note: When an app is running but is not visible on the screen, it is considered running in the background.
Swipe up and find the Alfred app in the app switcher


Tap the Alfred logo



Choose

"

Lock this app "



Enable autostart when the screen is off
OPPO 📱
System Settings > Security > Privacy Permission > Startup Manager and allow Alfred to start up

ASUS 📱

System Settings > Battery > Startup Manager and allow auto-start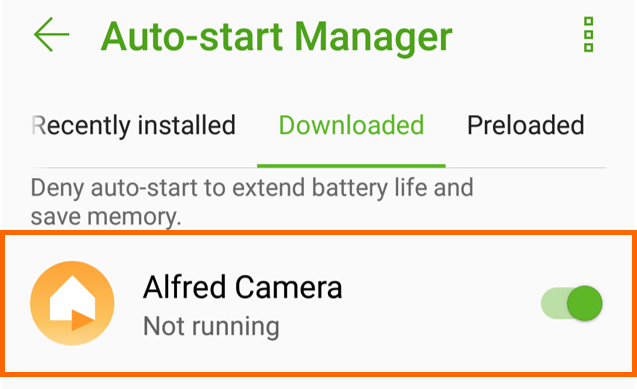 Infinix 📱

Phone master app > Auto-start Management and allow auto-start

🙋 Still have questions? Please contact us from the More tab in the app.